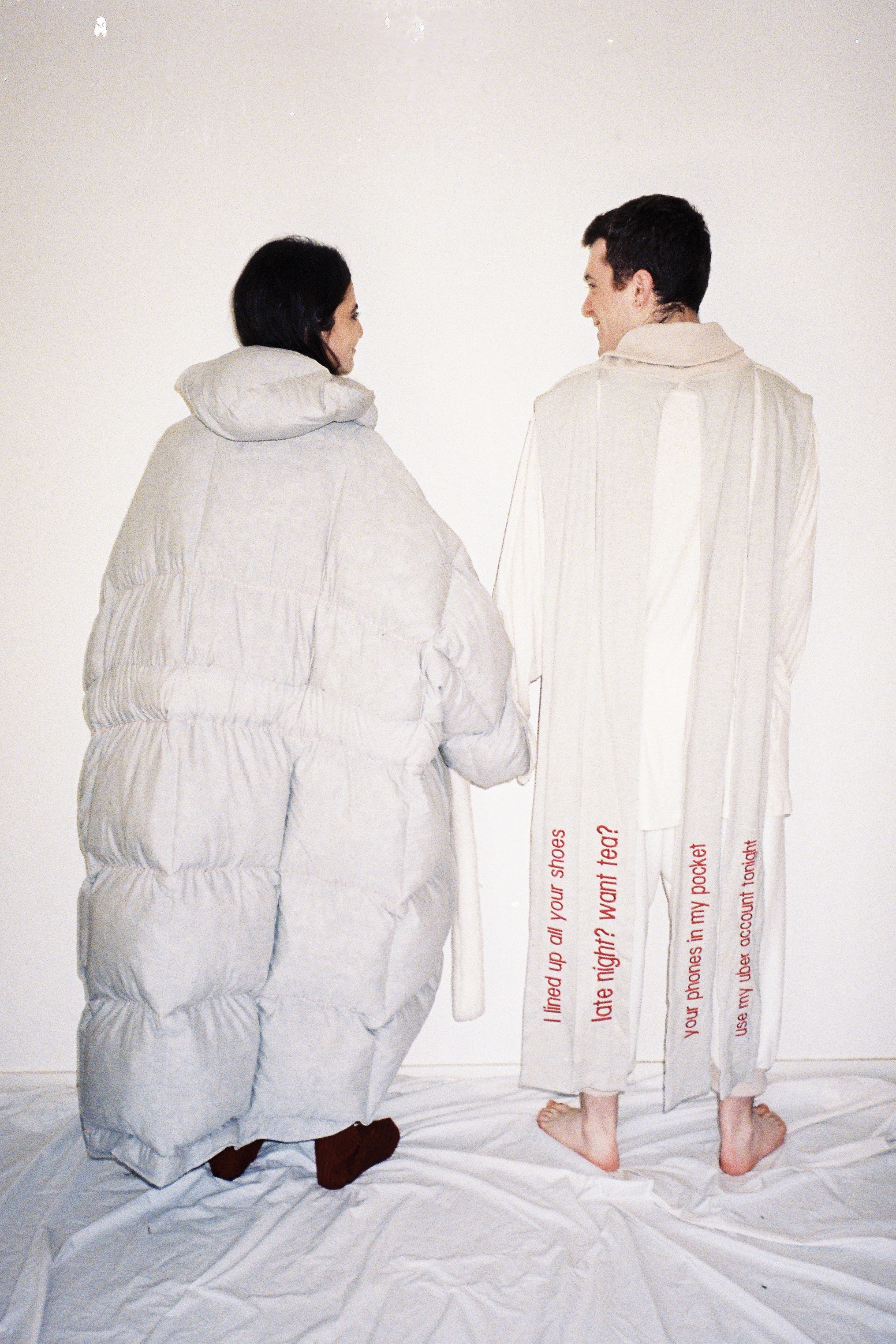 Studio 6 | Zeitgeist Now! | 2016
Love language explores the masculine expression of love with unisex garments in this autumn/winter collection. Drawing inspiration from stereotypically masculine modes of communication - focusing on love, where physicality is favoured over verbal affirmation, this collection dives into the male psyche to bring to light the unique ways in which men say I love you.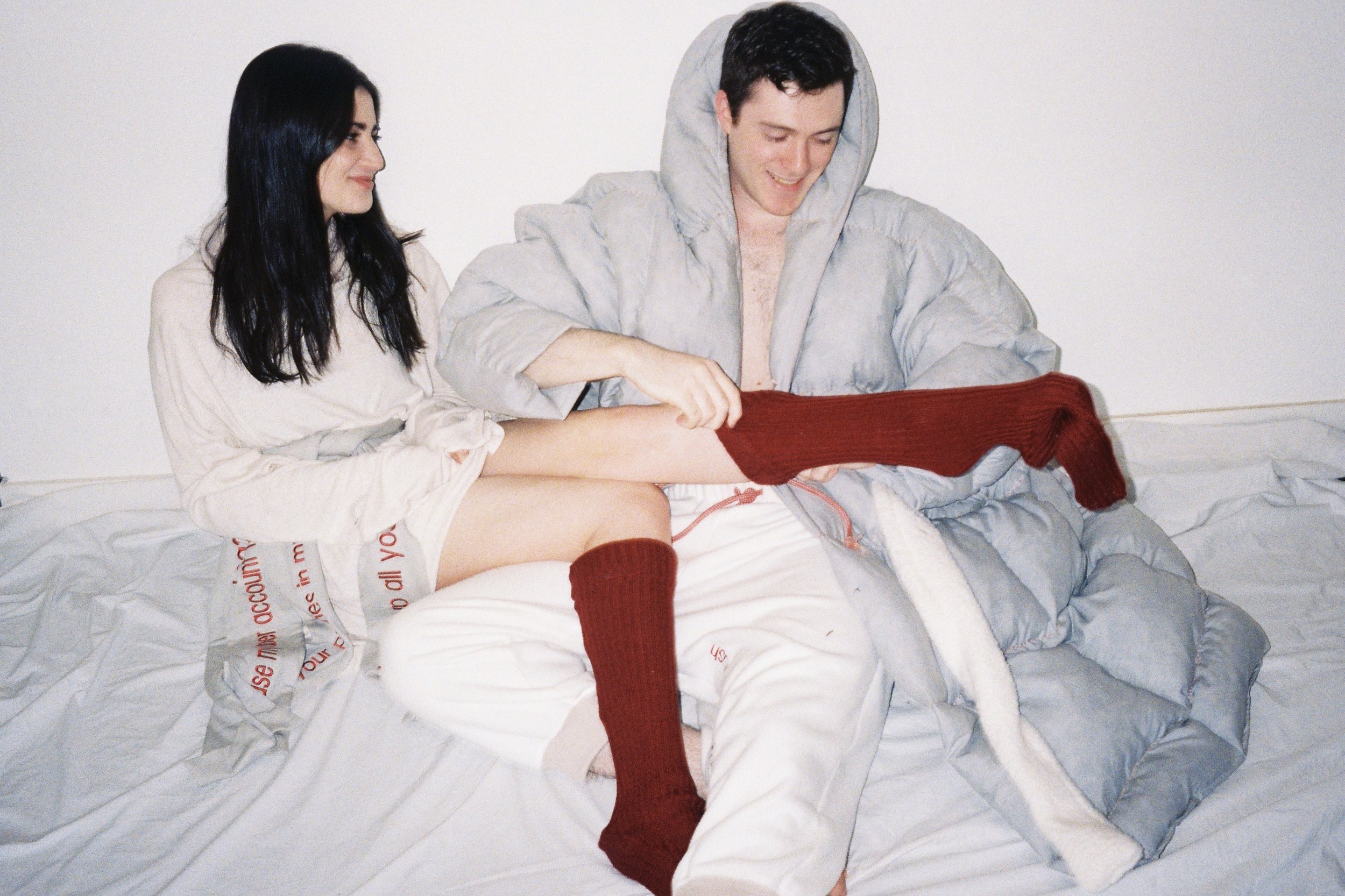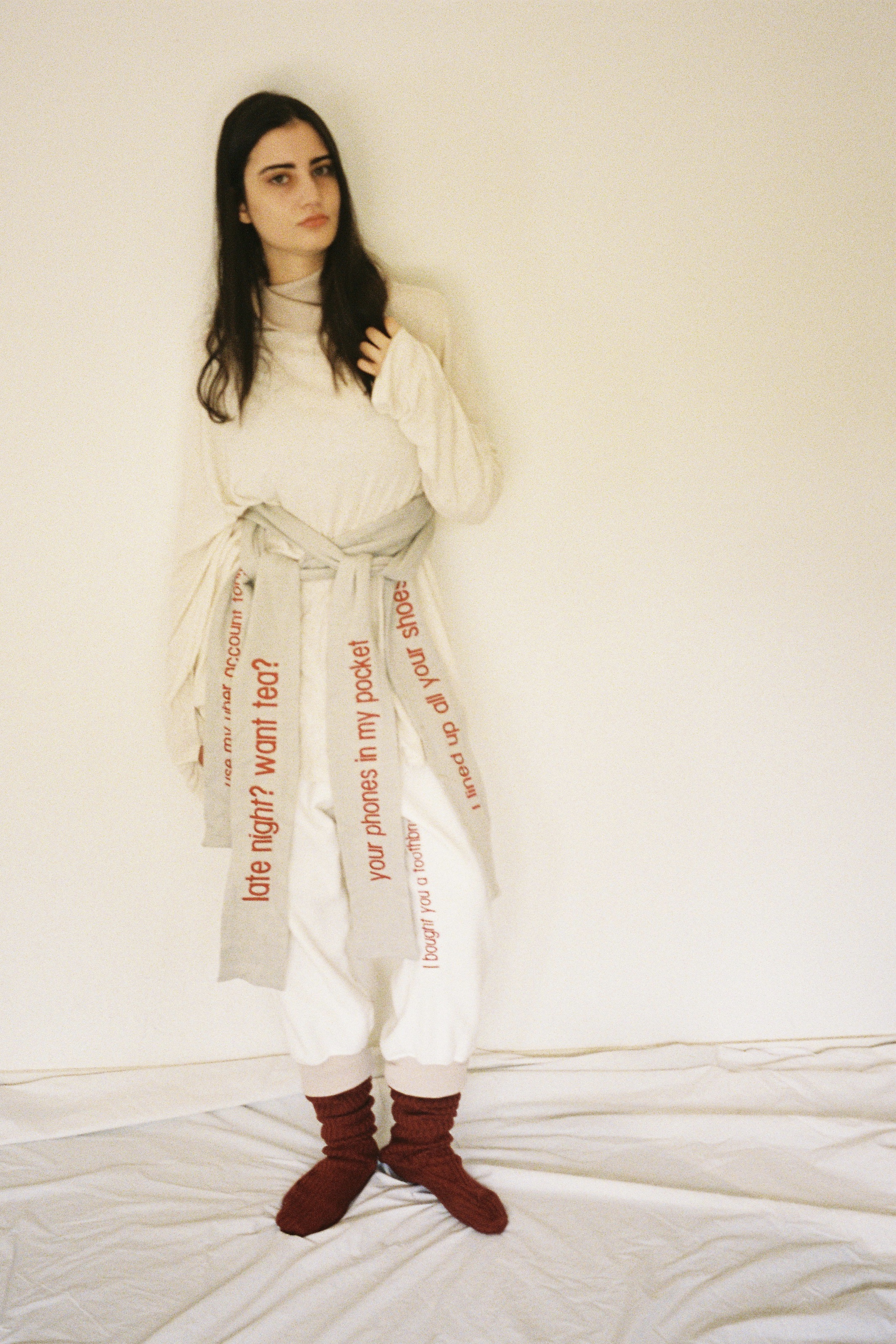 'Love Language' live performance video
This is a recording of the live performance/installation created to showcase one outfit from my 'Love Language' collection.
A dance is a metaphor for a relationship, and therefore a beautiful way of tying the collection seamlessly into the installation. This evocative performance is integral in communicating how the garments can be used, shared and even insight love between partners.
Performers: Alyxandra Jamieson & James Kelly
Music: "Bloom" The Paper Kites
CAPSULE COLLECTION